Weapons in Daito ryu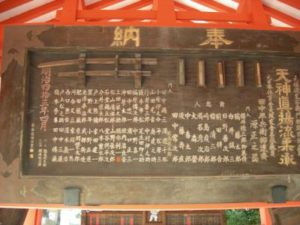 Aiki Jujutsu came from an understanding of Japanese sword fighting. The school of sword fighting that is practised in Daito ryu is Ono ha Itto ryu. This school teaches the use of a long sword or katana and a shorter sword called a kodachi. Understanding the attitude (mind) of go no sen found in Ono Ha Itto ryu is invaluable to the Aiki Jujutsu practitioner. The stances, techniques and movements of the sword style are part of the foundations of Aiki Jujutsu.
Aiki Jo is practiced with a Japanese short staff or Jo. The movements of the Jo staff are flowing, constantly changing from one thing to the next in a seamless pattern.
The practice swords (bokuto) and the Jo staff are all made from Japanese white Oak, an extremely strong timber. The shape of the Ono ha Itto-ryu bokuto (practice sword) is different to an ordinary katana style boken as used in Aikido, with the Ono-ha Bokuto being straighter and thicker. This increased thickness provides the resilience to withstand practice that includes striking contact between the bokuto of uke (attacker) and tori (defender).